Our lead technology, C1-cell protein production platform, is based on an industrially proven microorganism (named C1), which is currently used to speed development, lower production costs, and improve performance of biologic vaccines and drugs at flexible commercial scales for the human and animal health markets.
Dyadic's naturally derived C1 cells went through random mutagenesis. This development brought about highly beneficial changes and transformed the shape of the C1 cells, from long strands to short, grain-sized sections.

C1's unique morphology, its novel form and structure resulted in higher productivity and better growth conditions leading to the manufacture of low-cost biological products. Over the past two decades, scientists have made various additional genetic modifications to C1 cells leading to further increases in productivity, purity, stability, and quality. C1 cells don't sporulate during manufacturing and can be grown on low-cost synthetic media at scales ranging from microtiter plates, single use bioreactors to large industrial scale stainless steel fermentation tanks.

C1 can express diverse classes and types of biological molecules, including recombinant enzymes, antigens, ferritin nanoparticles, virus like particles, and therapeutic proteins, such as Fc-fusion proteins, and monoclonal and bi-specific antibodies.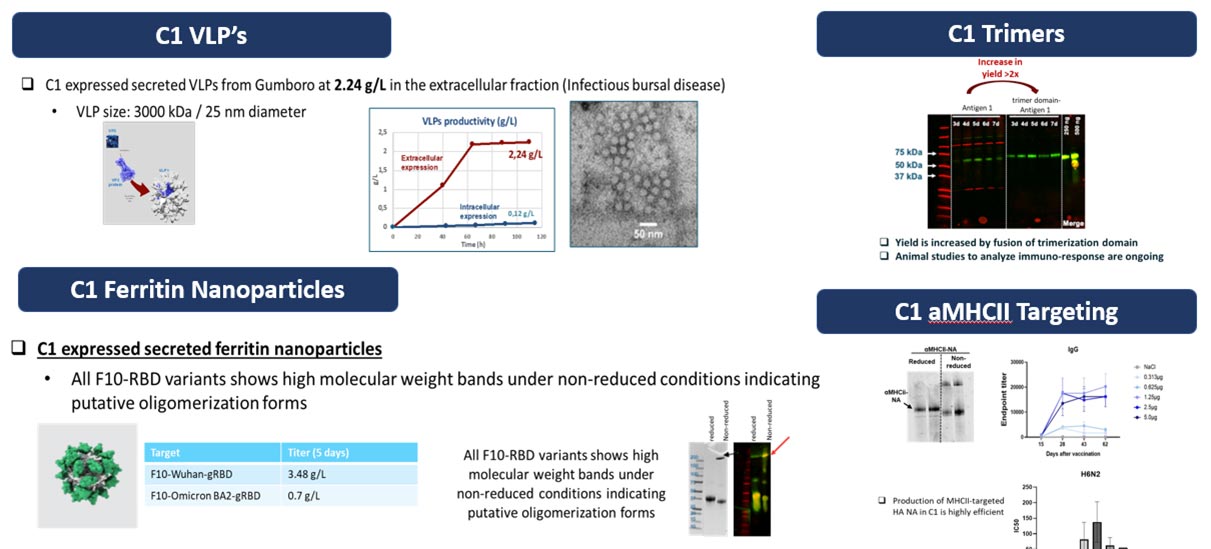 C1 is a Robust and Versatile Platform for Vaccines and Therapeutic Proteins